The 3/50 Project
May 29, 2009
Leave a comment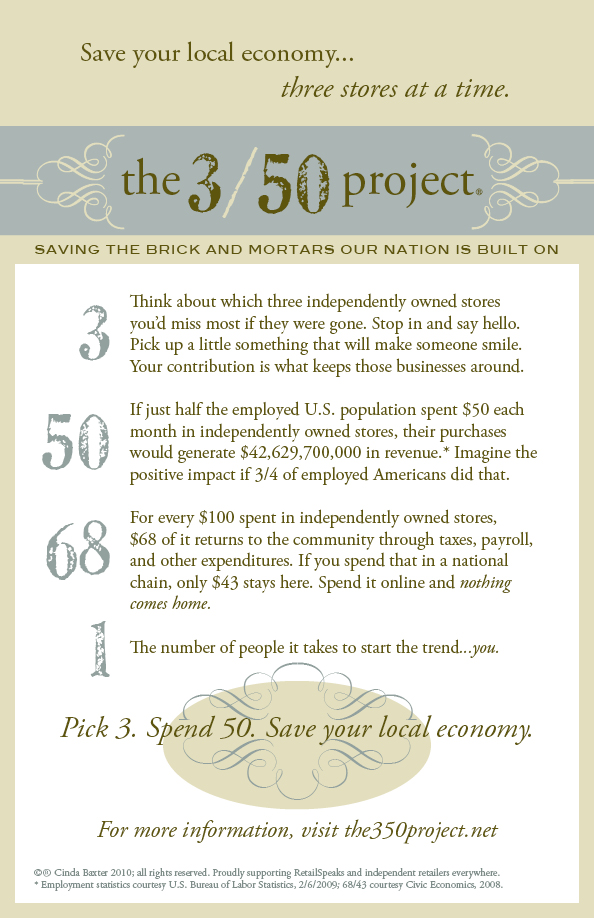 This is an issue that I believe is at the core of building community where we live and work. I was delighted to learn that there is actually a national movement (of sorts) to promote the importance of this idea and thought I'd pass it on to you all.
You've probably heard me make the point when it comes to buying books for IISC from Harvard Bookstore instead of Amazon.com. For me, in addition to the bookstore, it also comes up around my local hardware store vs. Home Depot, and my local camera store vs. Best Buy. And on and one the possibilities go!
Thanks for considering your own possibilities in this regard. And thanks for listening!
Sara Oaklander
Visit the350project.org